If you are needing documents printed, please email them to us and we will print your items. Email to:  cglib@tctelco.net or cgkids@tctelco.net
Hours of Operation:
Monday:        10:00 am – 6:00 pm
Tuesday:       10:00 am – 6:00 pm
Wednesday: 10:00 am – 6:00 pm
Thursday:     10:00 am – 6:00 pm
                   Friday:           10:00 am – 4:00 pm                          First Saturday of each month:  9:00am – 12:00pm
*Closed Holidays, dates around holidays and additional days for training at Director's discretion.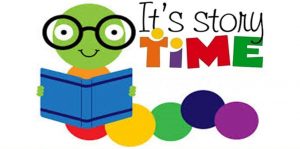 Every Tuesday @ 10:00 am kids ages 0-5 yrs old
Contact Information:
829 West Main Street
Council Grove, KS. 66846
Phone: 620-767-5716
Email: cglib@tctelco.net
Fax: 620-767-7312
Books
Large Print Books
Audio Books
DVDs
Blu-Rays
Magazines
Newspapers
NCKLS Rotating Books
Newspapers on microfilm
Puzzles
Cake Pans
Microfilm Machine
Interlibrary loan                  Curbside Checkout
Copying
Faxing
Scanning
Laminating
Notary Public

Basic Computer Help
Talking Books
Obituary Research
Books & Audio Books
3 weeks
Magazines & Movies
1 week
*No renewals
Call or Facebook us to renew your items!
620-767-5716
Books & Audio Books
          10¢ per day

DVDs & Blu-Rays
          $1.00 per day

*Fines max out at $3.00 per item.
*Patrons will be charged the replacement price of any lost or damaged item(s).
President – Jason Booker               Vice President – Adam Reichart
Secretary –  Susan Graham
Treasurer- Candy Boardman
Trustee – Cris Wilson
Trustee – Morgan Hemmy
Trustee – Amber Wangerin
**Trustees meet at the library every 3rd Thursday of the month @5pm
President – Cris Wilson
 Individual/Family Membership – $10.00
Contributing Membership – $20.00
Lifetime Membership – $100.00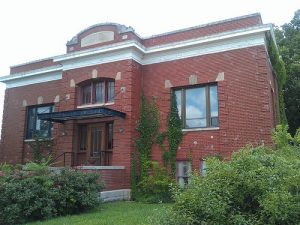 Morris County Historical Society
303 W Main Street
Council Grove, KS. 66846
620-767-7388
mocoarchives@yahoo.com
The Morris County Historical Society is located in the basement of the old Carnegie Library. The Historical Society is open one day a week on Wednesdays from 1:00 pm – 4:00 pm.